Hybrid Curbside Appointments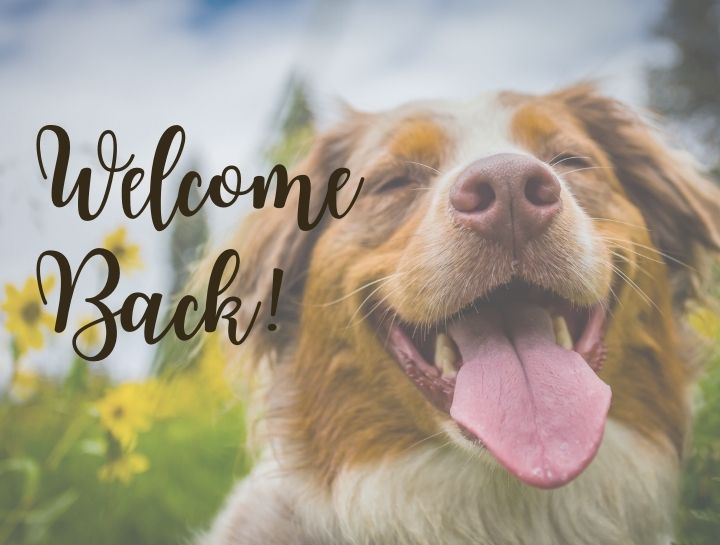 October 15, 2021
We are so happy to be welcoming clients and pets back into our building! We truly enjoy seeing and working with all of the wonderful clients that make up our Orchard Vet family.
At Orchard Veterinary Hospital, we are experiencing an increase in the number of animals in need of care. Please be sure to schedule your routine care appointment several weeks or more in advance. Please call us at (802) 658-2273.
Hybrid Curbside Protocol
Curbside appointments help us to reduce the number of people and pets in our lobby at one time. This is for Covid safety, but also reduces congestion in high traffic areas, allowing us to work faster and help minimize stress on our staff. We have also found that having pets go from the car right into an exam room has reduced stress in our cats and nervous dogs, making their appointments more pleasant and productive.
When you arrive in the parking lot, call us at (802) 658-2273.
When you call, you will be directed as follows:
If you are here for a doctor's appointment, we will take your phone number and call you back as soon as we have an exam room open and ready for you. If you would like to come in with your pet for the appointment, we would love to see you. We do ask that you wear a mask while you are in the building. If you feel more comfortable doing a curbside appointment, please let us know and we will be happy to bring your pet in to see the doctor while you stay in your vehicle.
If you are here for a technician appointment, we are doing our tech appointments curbside so that we can save our exam room space for doctor's appointments. When you call, we will take your phone number and a tech will call you back as soon as we are ready for your pet. We will meet you at the door and bring your pet in for treatment and then bring your pet back out to you once the treatment is done. The front desk will call you and take payment over the phone.
If you are here for food/medication pick up, we will collect payment over the phone and then bring them out to you. Due to ongoing backorder issues and slower than normal shipping, we kindly ask that you plan ahead. Please refill your pets' food/meds at least one week before you run out. This way if there is a problem finding or shipping the supplies you need, we have time to resolve the issue before you completely run out.
*If you're feeling under the weather, please reschedule your appointment. You won't be penalized for rescheduling, and we will do our best to work you back in as quickly as time allows.
We can't thank you enough for your help and cooperation as we work hard to treat all our clients and pets with compassion and care.